The Ultimate Home Building Guide – Part 1
Before searching for the perfect house plan, it's important to familiarize yourself with the process and what to expect. By following this home building guide, the search for your dream house plan will be easy and painless, and even a little fun! Homes come in all shapes, sizes and styles, so it can feel overwhelming as you begin your search.

It's easy to think of all the things that you value and want in a home, but when the time comes to put them all together and find a home plan that meets all your needs, it's crucial that you're organized and well informed. This 7-Part Ultimate Home Building Guide by HousePlansbyDavidWiggins.com will ensure you make all the right choices as you start this exciting journey to find your dream home.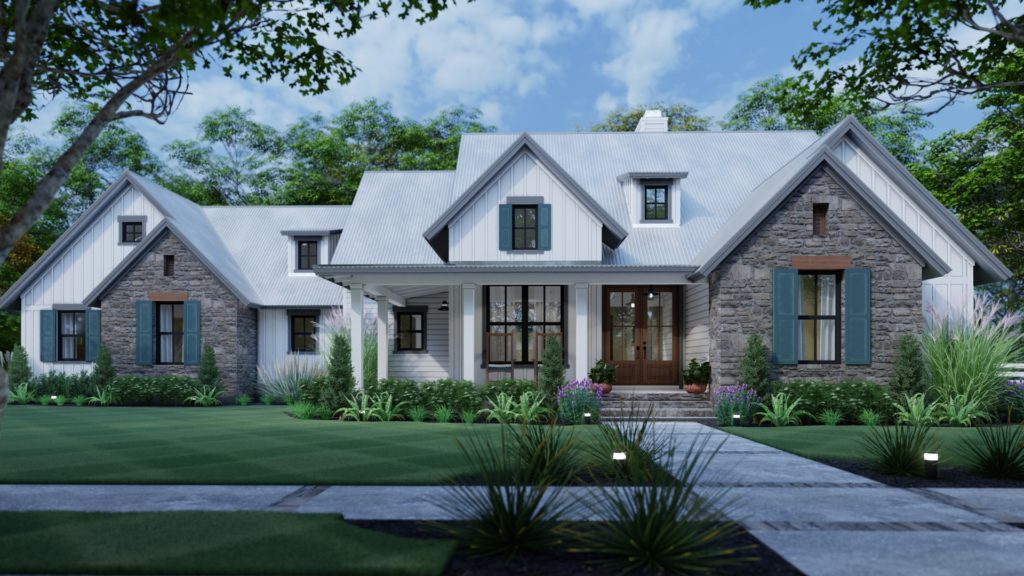 Determining Your Must-Have Features
One of the first things to consider when you start looking for the perfect house plan is what do you need from your home?

From size and shape to style and layout, it is important to have a list of 'must have' features so you can search for house plans that have them incorporated in the design. Your 'wish list' should be kept separate until you've established a solid budget. It's easy to get distracted by all the beautiful home plans that may be out of your reach.

Consider creating a spreadsheet where you list all of your home needs by category. This list will be handy when using the Advanced Search house plan option which allows you to search for basic and specific features.

Things to consider for your home are: (get more info:
Bedrooms: How many bedrooms do you need? It is typically recommended to have at least as many bedrooms as you have children, plus one for guests and/or a multi-function room. Do you want a split bedroom layout where the master suite is separate from the additional bedrooms? Or family-style where all the bedrooms are together? Do you want the master bedroom on the main floor?
Bathrooms: How many bathrooms do you need? Some homeowners like plans that focus on the master suite and a spa bath with the other rooms sharing bathroom(s), while others value plans that give each bedroom its own en-suite.
Square Footage: Depending on your style and the beds and baths, the square footage will vary in each home. Consider if you want a larger home or want that is a bit more intimate.
Bonuses/Add-ons: Many homes feature wonderful additions such as expansive garages, game rooms and movie rooms, finished basements, or sometimes even a pool! Think about the things that you love in a home and separate them in to needs and wish-list items
Open Floor Plan: Decide if you want a home that has an open concept layout where the kitchen, dining and living room share combined spaces. This type of open concept house plan is the most popular and functional because it offers great flexibility for entertaining and hanging out with friends and family. Choosing an open floor plan can make a modest home feel much larger and allows for a natural flow to outdoor living areas.
Kitchen Layout: Since the kitchen is the focal point of any home, it's important to select a kitchen layout that is functional and filled with the amenities you require. The kitchen layout is the shape that is made by the arrangement of the countertop, major appliances and cabinets (commonly referred to as the kitchen's work triangle). There are five common layouts for most kitchens – the G, L, U, single, and galley. Look for open floor plans designed to create a more spacious, efficient kitchen. Even a smaller home can have a fabulous kitchen layout. Keep in mind that the kitchen can easily be redesigned by your contractor or local kitchen/interior designer. We'd be happy to provide a new kitchen layout, simply email us your design changes and we'll provide a free estimate for you.
When looking to find your dream house plan it is recommended that you take into account your lot's size and features, as well as any potential building codes or style restrictions that affect your area. Doing this research early will help avoid any potential conflicts and disappointments as you get ready to build.